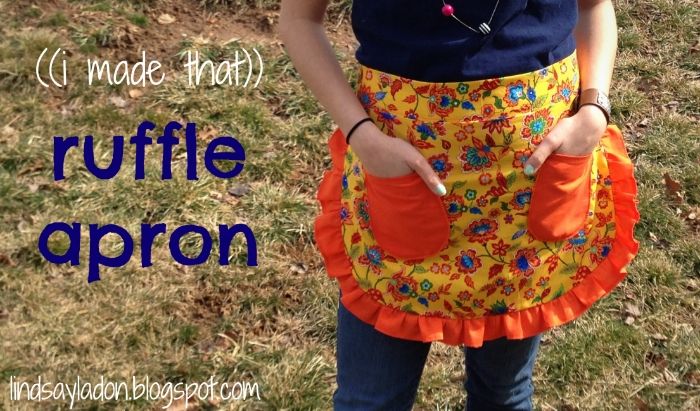 If you follow me on Twitter or Instagram, you probably saw my picture of the apron I made. I tried to contain my excitement and wait to post pictures until I got my blog post ready, but I just couldn't do it. Any of you crafters out there know how excited you get when you make something and it actually turns out cute?? You gotta show it off!
Believe it or not, I actually made this apron for church! What?! For church?!
Did you forget that I'm a kids pastor's wife???? We have fun and dress like crazy people in kids ministry!
We're currently in a series called What's Cookin', and we're learning the ingredients for good livin', so everyone's wearing aprons! So fun, right?!
I was planning on going out to buy a Vera Bradley apron to sport on Sunday mornings. For those of you who are unaware...I'm slightly obsessed with Vera Bradley. But then it was Saturday night and I realized I never went out and bought one, so I thought, "Why not try to whip up a handmade apron?!"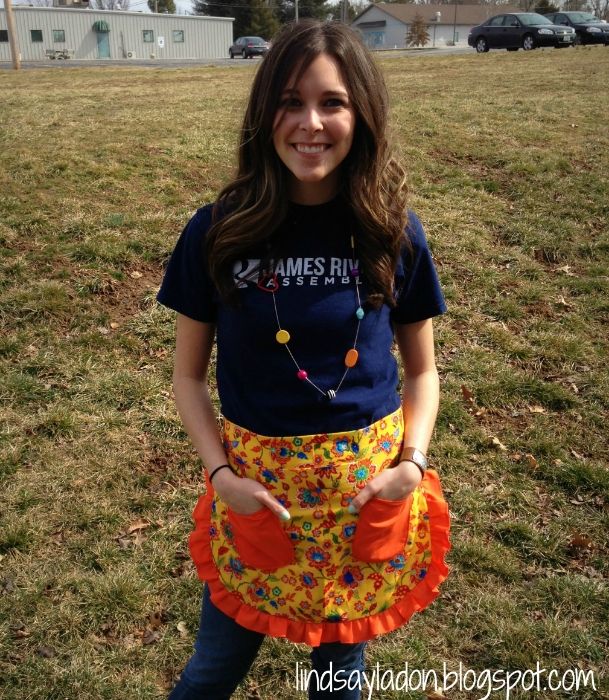 Don't mind the crazy hair and dead grass. It's cold and windy here in the Ozarks.
But I sure am thankful for the sunshine today!
So I used this tutorial that I found on my Pinterest board. I obviously changed it up a bit by adding pockets and not using ric-rac. It was really easy to make, so if you're sitting there thinking, "there's no way I could do that," you're wrong. You're dead wrong. (Please tell me you've seen Baby Mama.)
Anyway, I love the way it turned out!
I also love this gorgeous, yellow fabric. I call it my "knock-off Vera fabric" because it reminds me of my favorite VB color, Provencal. And believe it or not, I actually found the fabric at Walmart of all places! Craziness!
So that's it, folks! All you cookin' women should make yourselves an apron! You probably won't ever see me wearing this in the kitchen because I never cook. (Thank the Lord for a husband with mad chef skills!) But it still feels good to finally own an apron! :)
lindsay